Baby Take the Cake - season 3 episode 5. Strawberry and her friends to make delightful desserts, and Apple Dumplin' want to help - even though she's too little! But when Apple fall asleep and dreams she's the oldest, and everyone else is a baby, she realizes that there's really no rush to grow up!
Apple Dumplin' wants to help Strawberry & her friends with baking, but Dumplin's just too little to be much help. In fact, she ends up making a pretty big mess of things. Strawberry's friends think Dumplin' is too much of a baby – maybe she should just lay down for a nap? Her feelings hurt, Apple Dumplin' does lay down and promptly falls asleep. She dreams that she's bigger and Strawberry and her friends are now the little babies! Apple Dumplin' is in charge now! But the babies turn out to be quite a handful, and Dumplin' quickly learns a lesson about taking on big responsibilities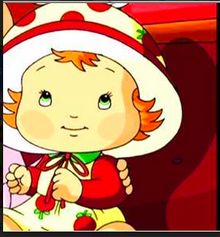 Strawberry Shortcake as teen and baby.
Apple Dumplin as teen and baby.
Ginger Snap as teen and baby.
Angel cake as teen and baby.
Orange Blossom as teen and baby.
Trivia
The image gallery:
Baby Strawberry Shortcake image / gallery: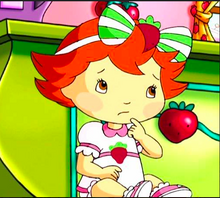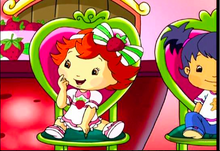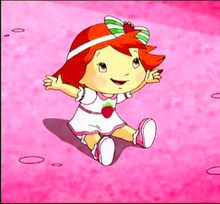 Baby Orange Blossom image/ gallery:
Baby Angel Cake image/gallery: Baby Ginger Snap image/gallery: Older Apple Dumplin image/gallery: