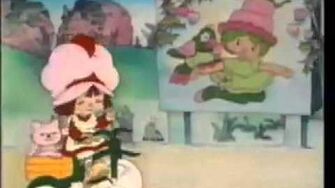 Pet Parade
Intro
Strawberry : What difference does a day make? One is like the rest.
When you got a friend who loves ya, today is always best...
Background singers: Today's, the perfect place to be.
Today's, perfect for you and me.
Our lucky sun is shining, or lucky sky is blue.
The good lord is designing,
Today it all comes true
And now, has never been before.
Good news, is knocking on our door.
The worlds a four leaf clover, a rainbow built for two...
I'd love to give today to you...
Yesterday is gone and done for. Tomorrows still a pack of dreams.
Now is the time to have some fun, for its later then it seems...
Todays, the perfect place to be. Todays, the oppurtunity.
I know we're gonna make it cause as far as I can see.
Todays the perfect place, right nows the perfect space.
To show the perfect face, to gaze a glop of daisies.....
Today's the perfect place to beee
Today's the perfect place to be...